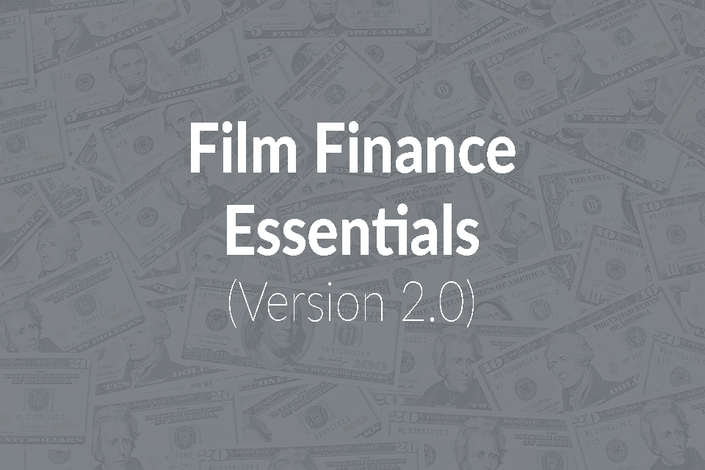 Film Finance Essentials 2.0
Learn the ins-and-outs of independent film finance
FOR A LIMITED TIME GET 50% OFF: REGISTER FOR FILM FINANCE ESSENTIALS 2.0 FOR JUST $149
(regular price is $299)
A three-part online course that helps filmmakers learn the ins-and-outs of independent film finance
The old models of film finance are obsolete, distribution models have been upended, and new financing models have taken shape. This course will disseminate today's finance landscape for independent films to help you make sense of financing and put together the right financing plan and assets to attract investors and get into production.
In this three-part course we cover how film finance has changed from even just a few years ago, the current models, how films make money, and the different methods of film finance, including the upsides and downsides of each, what films they're appropriate for and how to apply them.

---
Structured finance vs. pure equity
Where to find private equity, how to present to investors
How to mitigate investor risk
The role of co-productions and co-financing
Sales agent financing
Studio & SVOD financing
Pre-sales and debt finance
The upsides and downsides of tax incentives and "soft money"
Strategizing finance for your budget
The micro-budget business
How to have a back end
Deal structures: what they look like and how they work
MODULES
Module 1 | Overview & How Films Make Money
Film Finance - what's changed?
How Films Make Money
Strategizing a finance plan for your Film's budget
Mitigating investor risk
Module 2 | Private Money / Equity
The different levels of equity & where to look
How to present to private investors
How private equity deals work
Finding partners - Co-production and Co-financing deals
Module 3 | Sales Agent Financing, Tax & Debt
Where to base your film to optimize for tax & soft money
Sales agent financing
Debt + Gap financing
Deal structures & waterfalls
WHO IS FILM FINANCE ESSENTIALS FOR?
Newer feature filmmakers who want to get a handle of film finance
Filmmakers who are interested in making movies in the SAG Low and Ultra-Low ranges and non-union micro-budgets.
Filmmakers who have been struggling to raise financing for their film
*This program is NOT for filmmakers who are planning on funding their projects 100% through crowdfunding donations or documentarians seeking grants or other alternative funding. We'll be focused on the various models of traditional film finance for narrative feature films.
"A fantastic in-depth introduction to the financial aspect of independent filmmaking. Stacey quickly takes arcane and opaque processes and breaks them down into easily digestible topics that build from lesson to lesson, so that you not only understand the "what" but the "why." The course also really helped me come to grips with realistic expectations for my projects – not always a pleasant thing to hear, but Stacey lays out the realities of the business and backs it up with practical real world examples. If it were not for Film Finance Essentials, I would undoubtedly be headed into the upcoming market season poised to make a lot of unnecessary mistakes!"
- Cary Brown, Filmmaker
FOR A LIMITED TIME GET 50% OFF: REGISTER FOR FILM FINANCE ESSENTIALS 2.0 FOR JUST $149
(regular price is $299)

"Essential for anyone who wants to understand how to go about funding a film. The lessons are well organized with a progression leading through the various steps. It was also helpful to understand where a certain project fits as to who to contact to invest and what potential funding options there are depending on your budget and your package. I have already implemented many of the ideas."
- Ross Schriftman, Filmmaker
Your Instructor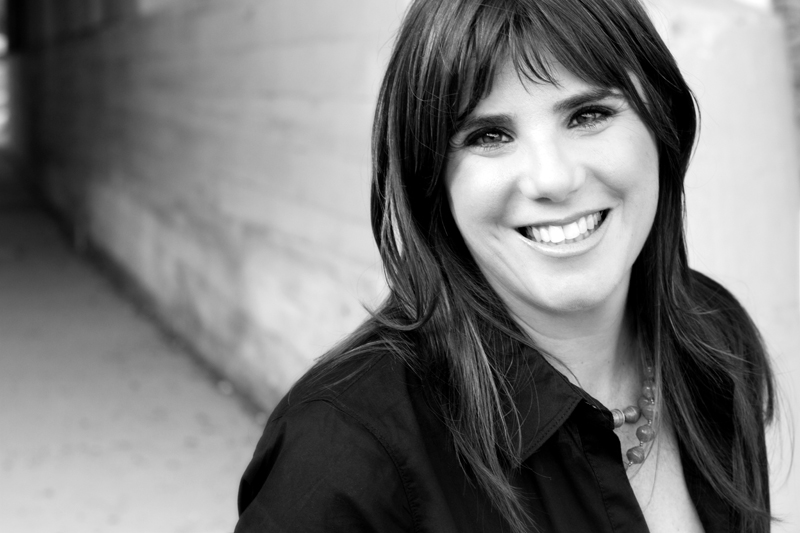 Stacey Parks has overseen and/or been involved in independent film financing, production, and distribution for over 20 years as a sales agent, consultant, producer, and executive producer.
She began her career at the William Morris Agency where she spent her tenure in the indie film packaging and financing department, as well as feature film lit, talent, and music. Stacey followed that up with a career in distribution and international sales working for such companies as Icon and BBC WW, until transitioning to producing and exec producing full time.
Since then she's been involved in the development, production, and distribution of several feature films, broadcast, and digital series, including SXSW Official Selection "Fits & Starts," "The Upgrade" for BravoTV, "The Big Sip" TV pilot for Spain's Media Pro Studio, and the 2019 theatrical release "Miss Virginia" starring Uzo Aduba.
Frequently Asked Questions
When will the course start?
The course will start on October 8 and run for three weeks. However, you can always go at your own pace since all modules. will be pre-recorded. We'll be uploading one in-depth module per week.
What if I have questions about the material?
You can ask questions and get feedback at anytime within the online classroom.
Am I guaranteed financing for my film if I enroll in this program?
Of course not. This program will give you an overview of the various methods of film financing, but it does not guarantee financing for anyone's film.
Does this program apply to docs?
We won't be addressing docs specifically since several of the methods covered in this program are not typically utilized by docs. The program is primarily geared to covering the traditional methods of finance for narrative feature films but is completely appropriate for anyone who wants to expand their knowledge of film finance.
I want to make a short film, can I apply the info covered in this program to shorts?
This course does not apply to shorts since very few of the methods covered can be utilized for short films. This program really gives an overview on financing for feature narrative films but is completely appropriate for anyone who wants to expand their knowledge of film finance in general.
FOR A LIMITED TIME GET 50% OFF: REGISTER FOR FILM FINANCE ESSENTIALS 2.0 FOR JUST $149
(regular price is $299)